Amongst the huge economic tensions between the US and China, global businesses have now started to shift their attention to alternative potential major economies. Saudi Arabia has risen as one of the prominent economies in the world and serves as an alternative business destination for these businesses willing to enter, expand, and grow their business on a global level.
Saudi Arabia, officially known as the Kingdom of Saudi Arabia, is the biggest economy in the Arab world. It covers the largest area in the Gulf region and has a population of 32 million. Saudi Arabia is the only G20 member in the area with a strong economic as well as political influences across the region.
Entering the Post-Oil Economy
Saudi's economy heavily relies on its crude oil production and exports activities, as it controls almost 16 percent of the world's petroleum reserves. It is also known as a dominant natural gas producer and oil refiner in the global market. Saudi Arabia plays a significant role and serves as the de facto leader in the Organization of the Petroleum Exporting Countries (OPEC), which owns a direct influence to control global oil price. Saudi's petroleum accounts for roughly 90 percent of export earnings, 42 percent of GDP, and 87 percent of budget revenues.
Over the past few years, however, things have started to change for Saudi's oil-based economy. Following the drop of global oil price, which has led the country to a severe economic recession, the government introduced an ambitious and broad socio-economic reform plan, widely known as Saudi Vision 2030. The reform program was initiated by the Crown Prince Mohammed bin Salman in 2016 and seeks to diversify Saudi's economy sectors and transform the economic landscape of the kingdom. Through Saudi Vision 2030, the country aims to shift traditional economy into a more modern economy driven by the growth of private sectors.
Following the Saudi Vision 2030 introduction back in 2016, a number of Saudi's non-oil sectors have improved to reduce the Kingdom's dependency on oil and gas, and have grown at a record breaking pace during the first half of 2019 due to strong growth in a range of sectors, such as tourism, commerce, and construction sectors. This robust development serves as an invitation for global businesses to start expanding their operation in the Kingdom. Many industry players from the United States to China have considered Saudi Arabia as a prominent business destination to establish their business.
In the past, Saudi Arabia might be seen as an unideal country to establish a business. Distinct and difficult customs as well as regulations were perceived as the main barriers of doing business in Saudi Arabia. Saudi political and regional conflicts with neighboring countries in the Middle East also posed threats for businesses that become a drawback for the interested businesses.
Saudi government is well aware about the issue and willing to set a better business environment in the country. The government intends to encourage businesses to expand in the Kingdom through the implementation of Saudi Vision 2030, removing barriers that create complexities in Saudi business environment, so that both the business landscape and Saudi economy can prosper in the coming future.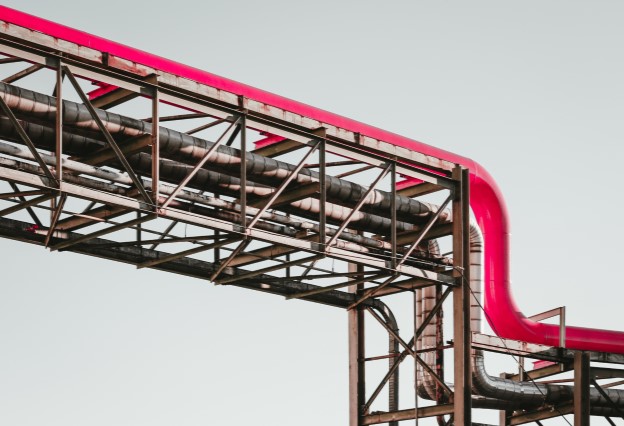 Source: unsplash
Capture Saudi Business Opportunities
Businesses looking to enter Saudi Arabia, must first identify the opportunities to be seized when settling their operation in the Kingdom. However, businesses should not worry as opportunities are everywhere in the country and only waiting to be grabbed, especially in the present time where Saudi Vision 2030 is being implemented to Saudi social and economic landscape.
Since the introduction of Saudi Vision 2030, the foreign direct investments towards the Kingdom have been increasing at a staggering level. These foreign direct investments will be used in stimulating Saudi's commercial competitiveness, technical expertise, and sharpen the country's knowledge base. Saudi Vision 2030 focuses on improving Saudi's diverse and potential economic sectors, such as retail, financial services, entertainment, and tourism sectors. All these sectors are expected to follow the success of oil and gas sector in the global level.
Several major initiatives are being done by the Saudi government to further improve the investment climate of Saudi Arabia. Gradually, government are starting to privatize numerous state-owned companies in ranging sectors, from healthcare to transportation. Government's attempts to ease investment in the Saudi's stock exchange to create an ideal investment climate are also starting to show its benefit for the kingdom, as Saudi is now being included in the emerging market index by MSCI. Saudi government expects that better investment climate will help to boost the investment of various economic sectors coming into the country.
Saudi government also gives permission for foreign individuals and businesses to invest in economic sectors of Saudi Arabia. This applies to all economic sectors except for 13 restricted service sectors and three industrial sectors, such as real estate investment in Medina and Mecca, as well as upstream petroleum industry.
Social reforms are also being experienced by Saudi society as the Saudi Vision 2030 is being put into place. The most prominent examples are the lifting of ban for women driving and all day trading. Saudi government also recently allowed concerts with international artists to be held, and cinemas, with mixed male and female audiences, to be opened in small cities in the country. Many of Saudi conservative restrictions have been lifted in order to create a new culture in the Kingdom's society, in the light of attracting new businesses to open in the future.
The undergoing social and economic reforms has led to the emergence of new potential market in various Saudi promising sectors. Female drivers, entertainment-seeking youths, burgeoning financial services are only a few examples of this potential new market. Businesses willing to settle their operation in the Saudi market must be able to facilitate the robust demand from this potentially growing market.
Socio-economic reforms of Saudi Vision 2030 may have been breaking several conservative boundaries, but opportunities have also risen from this revolutionary change in the Kingdom's society. Therefore, both local and global businesses must use this momentum to seize rising opportunities in Saudi Arabia.