The Saudisation rules related to expats employment have seen hundreds of thousands of legal foreign workers leave the country in recent years. The decision bans the recruitment of expatriate workers, the transfer of their services, or assigning work to them for certain jobs, both directly or indirectly. Since the beginning of 2017, more than 1.9 million expatriates have left the Kingdom of Saudi Arabia, with a further 132,000 are projected to have left the labor market during Q2 2019.
The rule is part of the Kingdom's Vision 2030 as well as a governmental strategy, aiming to raise non-oil revenue and encouraging companies to hire more Saudis.
A report published by Riyadh-based Jadwa Investments recorded a 22% drop in the number of foreigners working in Saudi Arabia over the past two years. While foreigners continue to play a vital role in Saudi Arabia's economy as they make up around 30% of the total 33 million Saudi population.
Increasing Expats Fee & Saudisation Policy
Since 2017, the government of Riyadh announced the rise of the monthly fees for dependents of expatriates starting at 100 Riyals (US$ 26.7) to 400 Riyals (US$ 107) per dependent by next year. In addition, as a part of wider effort to boost the proportion of Saudi nationals in the workplace, the government also obliges companies that employ more foreigners than nationals to pay a fee of 800 Riyals by the end of 2019, an increase from around 400 Riyal the previous year.
For instance, shops selling medical devices and equipment, auto spare parts, construction materials, and confectionery will have to ensure that at least 70% of their staff members are Saudi nationals.
The rule, announced by the Ministry of Labor and Social Development, also applied to hotels, including three-star and above, resorts, as well as hotel apartments rated four-star and above. Furthermore, several jobs in the area of purchases, reservation, marketing and front desk will be restricted to Saudi men and women only. As stated by the ministry, the Saudisation policy will be effective starting December 2019.
Hotel deputy manager, fitness club supervisor, director and assistant director of sales, restaurant or café waiter, executive secretary and administrative coordinator, tourism enquiry clerk, are also among the positions which will be restricted to Saudi nationals. Meanwhile, supervisor roles across food and beverages, events, and room service, must have at least one Saudi employed.
State Eventually Bears the Fees
Hundreds of institutions and companies are struggling to cover the 300 Riyals per permit fee. This, in turn, has led to King Salman to approve a 11.5 billion Riyals (US$ 3.1-billion) plan, aiming to ease the levies, though it did not entirely solve the problem.
The plan can only be applied to companies that had a higher or equal number of Saudi employees than expats, while companies with a bigger proportion of expats workers will benefit from this initiative only after they hire more locals. Most employers said the fees eventually contributed to an "exodus of foreign labors, hitting the economy without making much of a dent in Saudi's unemployment rate."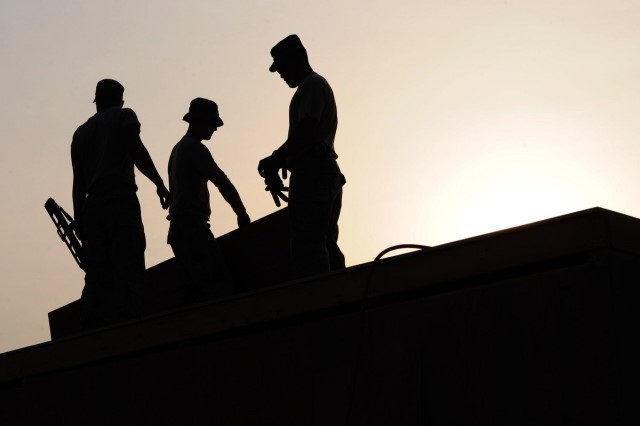 Source: pexels
The report also showed that Saudi economy has struggled in recent years due to low oil price. The economy contracted by 0.7% in 2017 and started to grow again at 2.3% in 2018. Currently, the overall unemployment rate in the Kingdom fell to 12.3%, showing a modest decrease from 12.5% during Q1 of 2019.