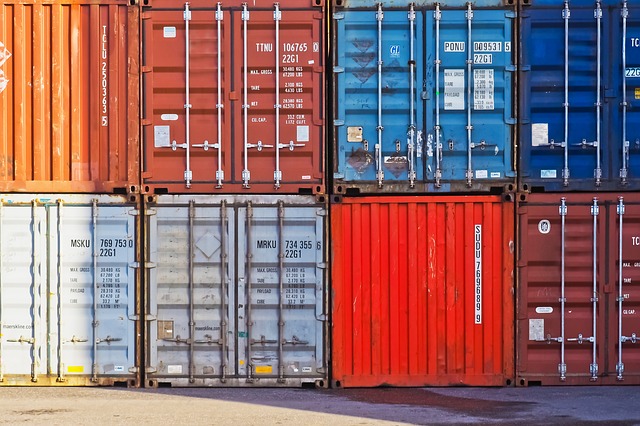 Located at the meeting point of the Middle East, Europe, and Africa, the Gulf Cooperation Council (GCC) nations are a strategic spot to connect the world as a major transshipment hub. It is reported that the GCC nations have an approximate value of more than USD 71.7 billion on its logistics market, with Saudi Arabia, United Arab Emirates, and Oman took up around 79% of the total value. The opportunities of GCC nations becoming a major transshipment hub is also validated with UAE and Saudi Arabia placing second and fifth in the Agility Emerging Markets Logistics Index 2016 ranking, while placing 13th and 52nd in the World Bank's Logistics Performance Index 2016.
The GCC nations seem to be having huge potential in its logistics sector. With sanction imposed on Iran being lifted up by the western countries, UAE is being put at an advantage due to its close relation to Iran. The welcoming peace in Iraq and a growing consumer market in Africa are also contributing factors that support the GCC nations to position themselves as a major logistics hub along with the growing domestic consumption and trade.
The seemingly supportive circumstances for the opportunities in the logistics sector also comes with a set of challenge. A staggering gap in the volume capacity and inefficiency pose as a great hurdle to deal with for most developed ports. The procedure of clearance of goods is also varied among the GCC countries, for instance, Dubai, known to have an efficient port while on the contrary, Saudi Arabia is known for its ineffective customs clearance. This could threaten GCC nations' potential of becoming a major logistics hub. In addition to that, the oil price crash also constitutes a challenge, causing some GCC nations to either postpone or cancel their investment in several projects, including key ports. However, the governments are currently working on solving this problem by funding some landmark projects such as Bahrain's airport expansion and BAPCO modernization.
An integrated system of customs clearance is an urgent matter to attend to. Some of GCC nations like Bahrain and Oman have entered the free trade agreements while the other countries have not done the same thing. This might pose a challenge in achieving a well-integrated system due to the possible differences in the law enacted in each of the countries. Given the importance of this issue, the GCC nations can start to work on this issue as setting up a well-integrated ports system requires less capital investment. Once the system is well-integrated, GCC nations will be able to allow shippers and logistics firms to choose the most effective and efficient port for their route.
It is true that the GCC nations possess a great deal of potential in becoming a major logistics hub with its ability to connect a high number of people. That could only be achieved once GCC nations are able to integrate the system of each country. Only then, the GCC nations can unleash their true potential of becoming prominent players in the logistics sector.