The Kingdom of Saudi Arabia has launched its ambition through Vision 2030 to reform and diversify the Kingdom's economy and create a vibrant society and country for people to live. Among the programs is the Financial Sector Development Vision Realization Program (FSDP), announced in 2016, aiming to achieve 70% of noncash transactions by 2030 with an interim goal to achieve 28% cashless transactions by the end of 2020.
The latest white paper released by YCP Solidiance, "Saudi Arabia's Road Towards Becoming a Cashless Society by 2030", presents three key pillars that will drive to come together in establishing a cashless Kingdom by 2030: A digitally and financially literate population; reliable internet and payments infrastructure; and a healthy fintech innovation ecosystem.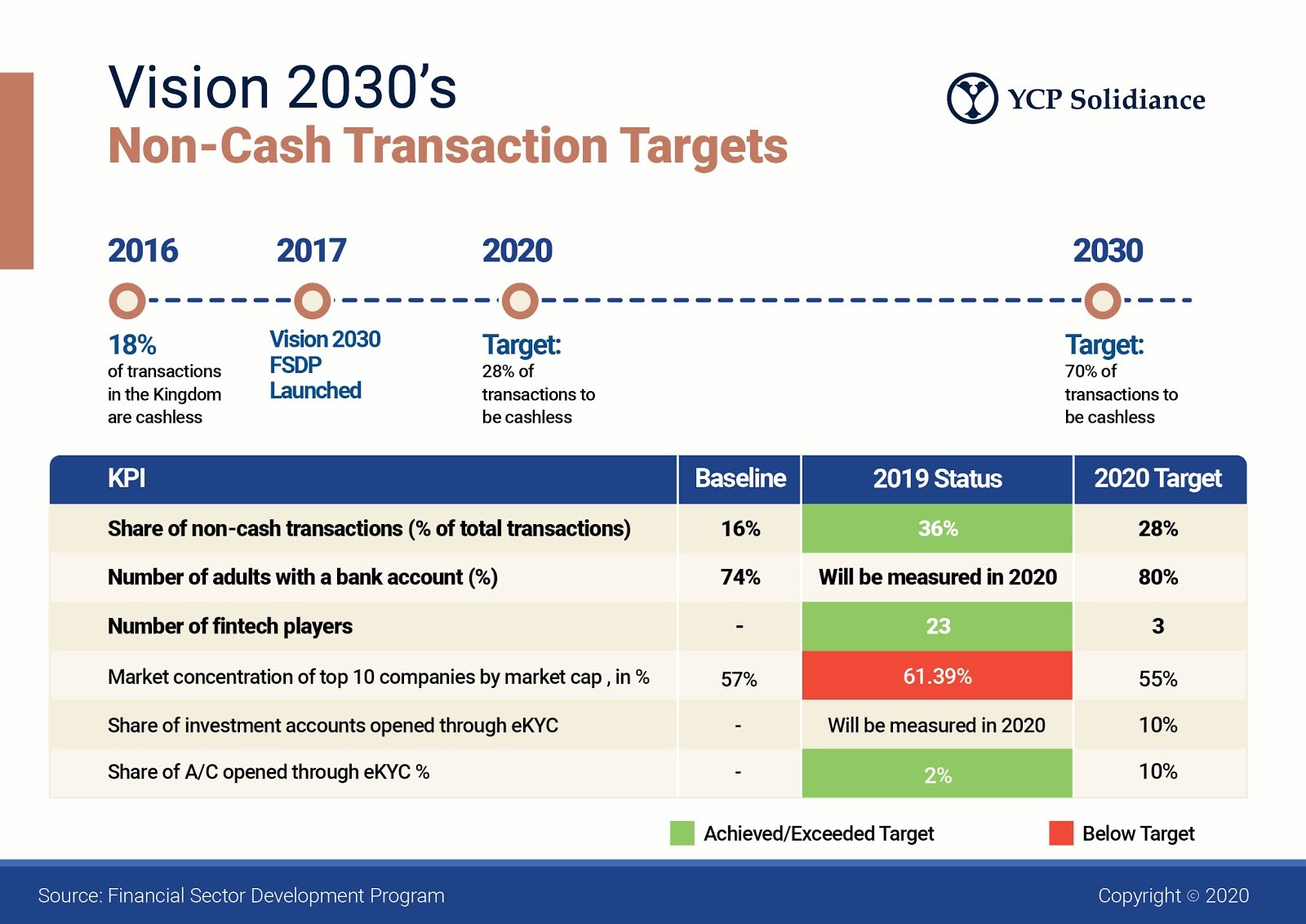 A Young, Wealthy and Digitally-Literate Population
A digitally enabled and financially literate population is a prominent driver to move the needle towards a cashless economy. Quoting a statement from the Crown Prince Mohammed bin Salman, Saudi youths are the Kingdom's wealth. Among 34.76 million population, 70% are under the age of 30. Moreover, Saudi Arabia is currently the largest economy with the largest GDP (USD 779.29 billion) in the Middle East, as well as the largest population amongst the GCC States.
Saudi's population is not just youthful, but they are highly educated and globally-minded. Data by World Bank showed that in 2018, internet penetration in Saudi Arabia had reached 93.3%, exceeding developed markets such as Japan and France.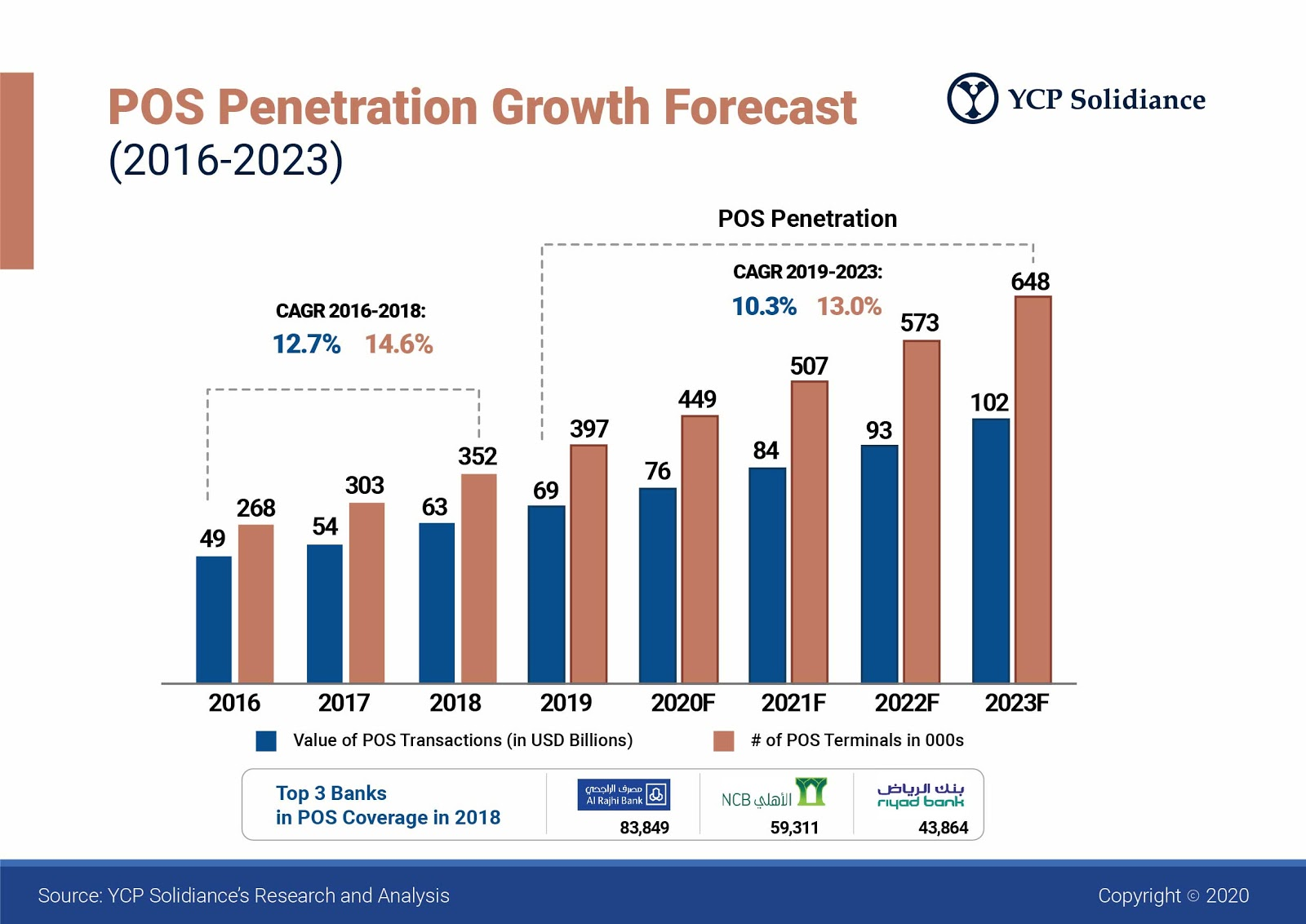 The demand for a better alternative to cash was driven primarily by high smartphone penetration and technologically savvy millennial populations, where around 80% of Saudi respondents that had performed a contactless transaction were open to doing so again.
A Digitally-Enabled Payments Infrastructure
Once citizens begin to make cashless transactions, reliability, and prevalence of the cashless payments infrastructure is required to move from a first-adopters stage towards mass adoption.
According to the report, first and foremost, the government must work closely with the local telecommunication giants to ensure the provision of reliable internet infrastructure and accessibility across the Kingdom. Also, the Saudi government has set a target to increase the number of POS coverage to 648,000 terminals with a value of USD 102 billion by 2023.
Consequently, all local banks will need to issue their customers debit and credit cards with the most convenient 'one-touch' payment technology. All merchants from gas stations, grocery stores, department stores to small corner stores, will be encouraged to adopt the POS machines that accept all debit and credit cards, as well as digital wallets.
Entrepreneurial Fintech Ecosystems
Lastly, a vibrant ecosystem for fintech innovations should be pushed within the Kingdom, fueling even further adoption of cashless transaction methods. Saudi needs to build healthy ecosystems that encompass ambitious and digitally innovative banks, as well as a strong start-up culture with accelerators and venture capitalists funding and supporting fintech entrepreneurs.
Under the FSDP, FinTech Saudi was launched in April 2018 to support the development of the fintech industry in the Kingdom. Fintech ecosystem has started to show signs of growth, with 14 of the 23 fintech businesses registered and licensed to operate in Saudi Arabia are in the digital payment services space.
You can downoload full whitepaper report here https://ycpsolidiance.com/white-paper/saudi-arabias-road-towards-becoming-a-cashless-society-by-2030