The Ministry of Environment, Water and Agriculture has allocated SR 1,617,831 (USD 431,000) to 165 farmers for the past eight months up to April 2019, as a part of its plan to support organic production. The ministry recently signed the 12-month contract to support small farmers in switching to organic farming as well as to produce safe high-quality food, preserve the environment and natural resources, streamline consumption and irrigation water, and promote and support organic production.
Through the investment worth SR 750 million (USD 200 million), the Ministry aims to increase organic production by 300%, along with other objectives including providing safe food, sustainable, highly profitable farming as an important resource for the national economy. The Saudi Organic Farming Society will implement guided field visits, qualify farms that wish to convert to organic agriculture, and prepare them for inspection and certification.
Sustainable Agricultural Rural Development Program
In line with the plan, King Salman inaugurated the Sustainable Agricultural Rural Development Program 2018-2025 last January. The program focuses on eight sectors, including smallholdings and traditional agriculture; production and marketing of Arabic coffee; beekeeping and honey production; rose cultivation and marketing; fruit production and marketing; small-scale fisheries and fish farming; and smallholder livestock production and rain-fed crops.
Not only expected to boost investment in the agriculture sector, the program is also projected to diversify the sector, improve the incomes of small farmers, create job opportunities and contribute to food security and sustainable development. The program would also significantly support the Kingdom's food security initiatives by fulfilling 43% of the total food required in target areas, as well as 19% of the total food needs of the Saudi Arabia.
Water resources
As a desert country with no permanent rivers or lakes and very little rainfall, water in the Kingdom is scarce and extremely valuable, as the demand keeps increasing. Therefore, the Kingdom has turned to innovative ways in providing enough water to support agricultural development, handled by the Ministry of Water and Electricity.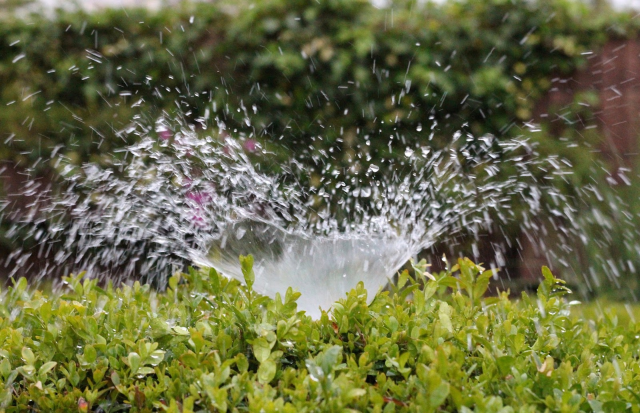 Source: pixabay
Major source of water in Saudi Arabia are aquifers, a vast underground reservoirs of water. As a result of government's effort to locate and map such aquifers and estimate their capacity, now it is able to drill tens of thousands of deep tube in the most promising areas for both agricultural and urban use.
Sea is another major source of water, done through desalination which produces potable water from brackish seawater. In addition, more than 200 dams collect an estimated 16 billion cubic feet of runoff annually in their reservoirs, with some of the largest dams are located in Wadi Fatima, Wadi Jizan, Wadi Bisha and Najran. The water is used mainly for agriculture and is distributed through thousands of miles of irrigation canals.
Moreover, the Kingdom also uses recycled water as an expanding source for irrigation of farm fields and urban parks, as the government is aiming to recycle as much as 40% of the water used domestic purposes in urban areas. The recycling plants have been built in Jeddah, Riyadh, and other major urban industrial, centers in the Kingdom.