The Kingdom undergoing major expansion in its maritime sector, gearing up to make the Kingdom as regional logistics hub and drive forward economic diversification as well as job opportunities. Saudi Arabia's maritime is set to receive cast boost of SR 3.3 billion (USD 8.8 billion), announced as a part of the Kingdom's 2019 budget, working towards making the Kingdom as a regional logistics hub and a pioneer in the transport sector.
As the key player in the Red Sea, Saudi Arabia has recently seen a scramble to develop maritime assets as the importance of its strategic location on the section of the world's shipping trunk route between Colombo and Suez increases in significance to global shipping lines. The Kingdom seeks to become a global logistics hub, creating direct investment opportunities and increasing exports to SR 600 billion, as 70% of Saudi trade passes through ports with an estimated USD 500 billion worth.
Maximizing potential from its ports
By seeking a 'qualitative leap' in its management methods and operational performance, Mawani, The Saudi Ports Authority, has announced plans to increase the productivity and competitiveness of the Kingdom's ports The plans aim to reduce the container waiting times to three days by next year. As included in Saudi Arabia's Vision 2030 roadmap, the Kingdom is planning to diversify economy by reducing average customs times across the kingdom's ports from 14 days to 24 hours. Saad bin Abdulaziz Alkhalb, Mawani President, stated that this is seen to be essential as the volume of container handling will be more than doubled by 2030.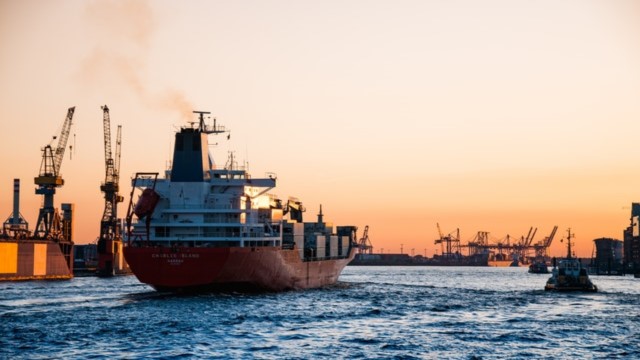 Source: pexels
Additionally Mawani has also issued the first unified licence for a foreign investors in practicing activities of the maritime agencies in all nine ports supervised in the Kingdom. Optimizing Saudi Arabia's geographical advantages and transforming it into a global logistics platform that links three continents is the main goal of the regulations.
The total container deliveries in all ports since the beginning of the year 2019 through the end of February amounted to more than 44 million tons, showing an increase of 10.19% over the same period in the previous year. While the total number of inbound and outbound containers during the same period was recorded at 1,131,959, an increase of 6.18% over the corresponding period last year.
Diversification strategy from Saudi's biggest port
King Abdulaziz Port in Dammam, the largest port in the Arabian Gulf, is implementing diversification strategy, aiming to enhance its capabilities in dealing with various types of cargo, including grains, oils, foodstuffs, goods such as cars, vehicles, and other types of containers as the key to the port's competitiveness. Furthermore, the port is also promoting this position by providing services to ships such as fueling, food and other supply services.
As stated by Eng. Walid F. Al Faris, Director General of King Abdulaziz Port, with its unique capabilities, the port can handle any type of cargo through its four terminals operated by the best port management and operation companies. In addition to the four terminals, King Abdulaziz Port has a terminal with 33,600 sqm dimension for black cement and clinker export and has a capacity storage silos around 30,000 and 40,000 tonne for black cement and clinker respectively. The port also has a 60,000 sqm terminal for handling iron ore with a capacity of 3 million tonnes per year and two gantry unloading equipment each year, each with 8 tonnes per hour capacity.
Source: pexels
The port is pioneering major industrial and economic developments. The port has expanded from a small berth capable of accomodating only two ships and connected to a 13-kilometre monorail off the coast of Dammam, to a huge complex of ports, shipyards and warehouses. King Abdulaziz Port also becomes a base for an integrated infrastructure of factories and facilities for various maritime and marine activities.
Al Faris added that the Kingdom's leadership had a vision to make the port as a comprehensive centre for the maritime industry. The port is now covering approximately 190 sqm and is connected to the heart of Dammam which is one kilometer away. Additionally the port's centra position on the Arabian Gulf also makes it a preferred destination for international shipping lines to the biggest market in the Gulf Cooperation Council.