The Kingdom of Saudi Arabia (KSA) is getting closer to fulfill its long-held ambition of building civil nuclear power plants. United States under President Trump's administration seems to give a positive sign of support for the implementation of an alternative energy resource in Saudi.
The plan to power Saudi through nuclear has been a long journey for KSA, dated back to almost 15 years ago. In the present KSA, the implementation of civil nuclear power is seen as a necessity to reduce the nation's dependence on its oil for energy needs. It is worth noted that KSA produces and consumes the most electricity compared to other countries in the region. It is estimated that the peak demand will hit in 2020 with 70GW and subsequently followed by the 10% of growth annually. With the high-rising demand, KSA decision of not importing energy demand will soon be backfiring if there is no imminent plan to implement other alternative resources.
Public support is also high for the modernization of power generation in the country. Serious power outage during the last week of Ramadan exhibited that the country's need for alternative energy has grown higher than ever. The government should make decisions which can help speed up the construction of nuclear power plants.
Crown Prince Mohammad bin Salman through his Saudi Vision 2030 sets that in the coming decade the country will be able to reshape its energy infrastructure and open its energy economy to foreign investments. Civil nuclear power being not only the focus, as the plan to also build 9.5GW of solar and wind power is also implemented. Crown Prince Mohammad bin Salman is determined to implement this plan to achieve KSA energy sustainability.
United States is reportedly has given permission for US companies to open dialogue regarding this issue with the Kingdom. This decision might not be popular in Washington, however, it is believed that President Trump's administration has been pushing the deal to go through within the next few months.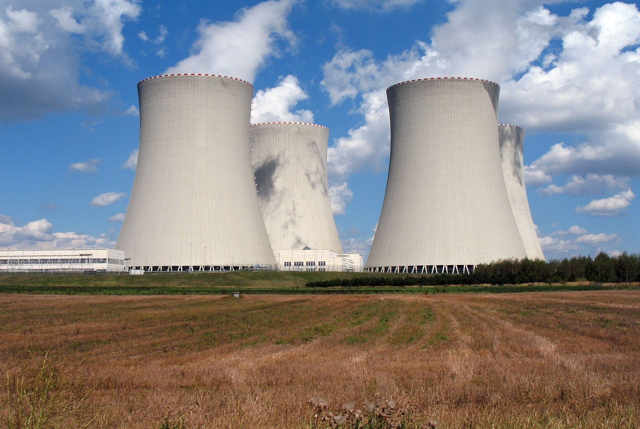 Source: unsplash
Rising Concerns from the World
Although the idea of civil nuclear seems ideal for the Kingdom, the country is faced with mixed responses from other countries concerning the implementation of its nuclear program. Saudi's involvement in recent international conflicts has raised concerns from its neighboring countries, and other nations have expressed various degrees of doubts knowing that Saudi will become an emerging nuclear energy country.
On the other hand, a few countries have shown their support for the project implementation. Russian and South Korean firms for example, have already recommended their proposal to Saudi last year, together with French-based companies. These foreign organizations are expected to help building the power plants, while Saudi will later manage the plants.
The most feasible thing that the Kingdom could do is to convince the world that their nuclear power will solely be used for its economic, environmental and humanitarian purposes. The Kingdom of Saudi Arabia should also sign agreements and be open to any inspections coming ahead, as well as to ensure that all safeguards and safety agreements are to be verified.