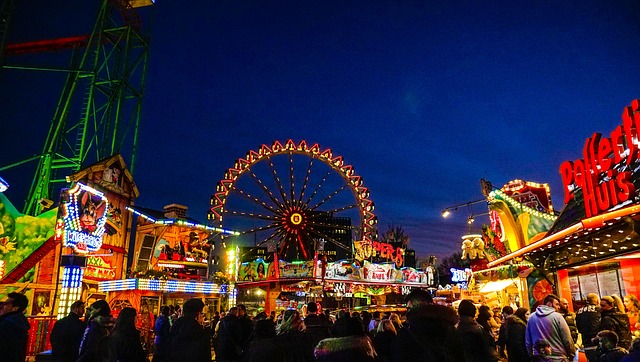 As a part of Saudi giga projects under Saudi Arabia's Vision 2030, alongside NEOM and Red Sea project, Qiddiya entertainment city has the objective to increase household spending on entertainment from 2.9% to 6% of GDP. Qiddiya aims to attract Saudi people to spend more vacations in Saudi Arabia, have more fun at home and spend less money on vacations abroad. With the construction of the city, Saudi Arabia is turning into a tourist destination, not only limited to Hajj and Umrah, which is strictly religious tourism.
The Qiddiya project was launched by Crown Prince Mohammed bin Salman, located southwest of Riyadh, covering an area of 334 square kilometers. It is expected to attract 1.5 million visitors a year after completion and 17 million people by 2030, contributing up to SR 17 billion of GDP.
Qiddiya in envisioned as gigantic entertainment hub that will include theme parks, sports amenities, entertainment centers, host for international competitions, training academies, desert and asphalt tracks for motorsport, water- and snow-based recreation, outdoor and adventure activities, safari experiences, and historical, cultural and educational events. The city will be Saudi Arabia's pre-eminent entertainment, sports and cultural destination, targeting local, regional and international tourists.
It's about the Economy and the People
The Qiddiya project is planned to present a strong economic case, helping to stem the USD 30 billion Saudis' spending on tourism abroad. Equally strong to the economy, Qiddiya will provide world-leading entertainment and leisure options for Saudi citizens, which two thirds of them are under the age of 35. This is expected to give a greater quality of life, while contributing to empower youth and women, lifting public health outcomes and supporting environmental conservation. The project is said to save about USD 30 billion, which will be used to develop domestic economy.
The tourism sector is oee of the key parts of Saudi's economic diversification under its Vision 2030 plan, with international tourism forecast to grow by 5.8% per year between 2018-2022, according to BMI Research. The sector is also a major contributor to job creation, given the government is aiming to increase the number of jobs in the tourism sector by almost 50% to 1.2 million by 2020.
On the other side, Qiddiya entertainment city could potentially break with several traditional social conventions of Saudi Arabia. It aims to bring more opportunities for entertainment and mixed events, in the context of the progression of Saudi society. The construction of theme parks will also potentially break the convention by allowing men and women to enjoy entertainment in the same space. The CEO of Qiddiya, Michael Reininger said that the project would be on the "leading edge" for changes in the kingdom.