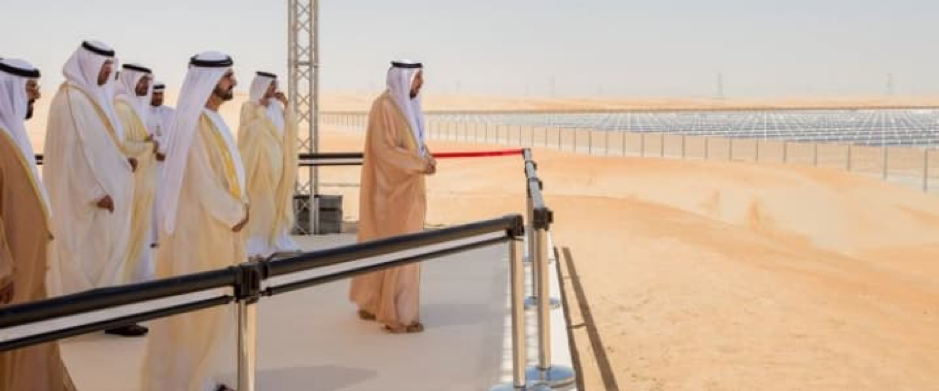 Saudi Arabia announced to run 7 renewable energy projects worth USD 1.5 billion this March. The kingdom launched the second phase of renewable energy program that would generate 1.52 gigawatts through solar photovoltaic. According to the Renewable Energy Project Development Office (REPDO), the projects aim to create a global hub of renewable energy capability upwards 200 GW over the next decade, spanning the entire value chain of local manufacturing to project development, domestically and abroad.
The projects are expected to serve 226,500 households and create more than 4,500 job opportunities. These include Qurrayat (200 MW), Rafha (45 MW), Madinah (50MW), Alfaisaliah (600 MW), Jeddah (300 MW), Rabigh (300 MW) and Mahad Duhab (20 MW).
From Oil to Solar
Khalid al-Falih, Saudi Energy Minister, said that renewable energy projects to be done this year will take roles in diversifying the world's biggest oil exporter's energy mix. By 2030, domestic energy consumption is expected to fall by 1.5 million to 2 million barrels of oil equivalent per day. The government has hiked the price of gasoline and electricity for its citizens to curb domestic use of crude, which the kingdom burns about 700,000 barrels per day of oil for electricity in the hottest months.
Together with Japanese internet giant, SoftBank, Saudi Arabia is still working to build the world's biggest solar farm, that would create 100,000 jobs in the kingdom and produce 200 GW of energy, a third more than the global photovoltaic industry supplied worldwide. The farm project is estimated to cost USD 200 billion and would nearly triple the country's electricity generation capacity that is comprised entirely on natural gas and oil.
Solar power has become more important to Saudi Arabia as oil prices have risen. At present, the kingdom's power capacity is about 77 GW. Looking out over the long term 2030 Vision, Saudi Arabia has increased its solar targets, raising from 5.9 GW to 20 GW, with REPDO set a new 2010 target with 40 GW solar. Furthermore, the renewable energy projects would potentially drive Saudi Arabia's solar panel market to grow at a CAGR of 30.2% during 2018-2024.
Wind, another energy option
Saudi Arabia has also awarded the contract for its first utility-scale wind power project earlier in 2019. REPDO announced that Dumat Al-Jandal wind project has been awarded to a consortium led by EDF Energies Nouvelles and Abu Dhabi Future Energy Company (Masdar). The USD 500 million project will be the kingdom's first utility-scale wind farm under the auspices of the King Salman Renewable Energy Initiative. Dumat Al Jandal wind farm will generate sustainable power for up to 70,000 Saudi households and is expected to create almost 1,000 jobs, with an average 1.4 TWh annual generation.
Saudi Arabia has been a white spot on the world's wind map, while it's characterized by regions of high wind power-density potential. It is mostly located along the Red Sea coast and in the southeast. Saudi Arabia's northern region is regarded as a potentially viable location for wind farm construction, in view of the suitable weather conditions. The northeast, central and western regions have high wind speeds of around 8.o m/s, according to the Renewable Energy Atlas.