Driven by a growing number of tourist arrivals in the kingdom, in line with the Vision 2030 to diversify its economy, Saudi Arabia food and beverage (f&b) sector is predicted to be worth USD 18.2 billion by 2020. MENA Research Partner found that the growth is mainly driven by the increase in disposable income, a shift from dining-in to dining-out and a trading up in the dining-out habits and preferences. The kingdom alone accounted for more than 50% of the GCC market share, followed by the United Arab Emirates (UAE) with 31% and Kuwait with 9.6% growth per year.
Better value and healthy products
Saudi Arabian consumers are seen to become increasingly savvy when seeking out f&b products with a stronger health focus. As stated by the OZCO Research, the consumers are likely to spend less, shift preferred pack sizes, switch between brands for more value, go for promotions and bargains, and change the place to shop for the best deals.
The f&b market trends in Saudi Arabia is predicted to boom for health foods, online food delivery, food packaging and revolution, rise of e-commerce and increase in promotion pressure. The country's f&b market is booming for healthy foods with rising monthly healthy meals subscriptions and special healthy shops, including the increase of organic foods, gluten-free and high-protein foods' popularity.
While the segment for online food delivery reached USD 878 million revenue in 2018 and is expected to grow at CAGR of 19.4% to reach USD 1.7 billion by 2022, with 70% of the total orders are made by teenangers.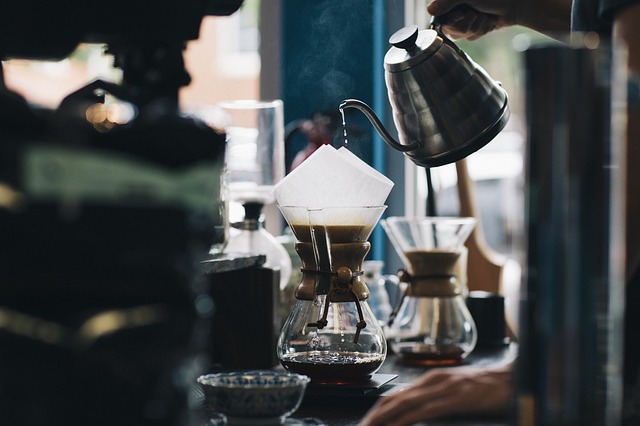 The packaging evolution in the kingdom is popular with smaller and larger packages, as mid-sizes packs are seen to be the least popular. In addition, the convenience factor is also making the rise of single-used food wrapping in Saudi Arabia.
Dates, the prominent fruit
Saudi Arabia is among the top three global producers of dates with over 25 million palm trees. The Kingdom is the second-largest producer of dates in the world, growing over 300 types of dates, covering 157,000 hectares of national land. The tree and its fruit also hold a distinct honour in the tradition, culture and economy of the country. The demand of dates also remains almost inelastic because of the fruits' prominent role in Ramadan fasting tradition and Islamic culture overall with particular health benefits.
The King Salman Humanitarian Aid and Relief Center (KSRelief) in Riyadh also donated 7,000 tonnes of dates to the UN World Food Program (WFP) and 30 countries around the world in 2018. Moreover, Buraidah, known locally as "the city of dates" in Saudi Arabia, annually hold a huge seasonal market of Date Festival, the largest of its kind in the world. The city of dates sells about 300,000 tonnes of dates annually, with 1,500 cars carry dates everyday in the city.
Technology for F&B sustainability
In order to achieve major improvements in efficiency, productivity, quality, sustainability and agility in the industry, f&b manufacturers need to be implement digital industrial solutions. A report published by Gulfood Manufacturing in 2018 found that manufacturers and their partners across the f&b value chain can gain leverage from IoT to gain a competitive advantage. Digital solutions can potentially help manufacturers to achieve operational efficiency, exceeding 95% and as much as 10% reduction in both total cost of ownership and cost of production, The greater flexibility through a platform for innovation also enables manufacturers to deliver better quality for their consumers.