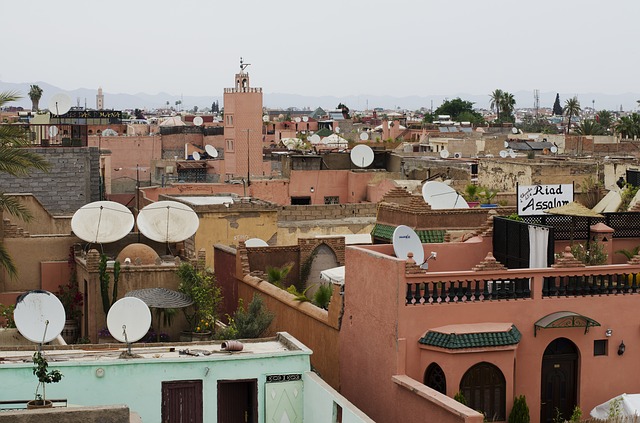 The year 2019 is expected to witness the revival of real estate market in Saudi Arabia, stimulated by a strong government reform and spending. The market is seen to remain positive as a result of government initiatives looking to address key challenges, including high land prices, affordability and supply/demand imbalances, as primary parts the National Transformation Program and Saudi Vision 2030.
Value-added and White Land Tax
In order to boost revenue and diversify non-oil income, Saudi Arabia introduced 5% tax on most goods and services, took effect on January 1st, 2018. The Value-added Tax (VAT) is applied to the supply of goods and services and to imports into the country. The tax includes the sale of properties, clothes, food, gasoline, electronics, phone, water, electricity bills and hotel reservations.
VAT's negative effect on the real estate market is expected to be minimal. The 5% rate of VAT is implemented on the sale of apartments, houses or other residential real estates, commercial real estate, transfer of ownership of bare or undeveloped land and partly completed construction works It excludes selling to relatives to the fourth degree and residential areas.
While the White Land Tax is implemented as a solution to eliminate the imbalance caused by the oversupply of expensive residential units that was met by the reduced demand and expenditure. The tax requires the owners of underdeveloped lands which were allocated for residential or commercial usage to pay a 2.5% tax if they didn't begin developing within 12 months.
This aims to resolve the gap in the real estate markets of Jeddah, Al Riyadh, Mecca and the Eastern Province with three main purposes: increasing the supplied pieces of residential land; reducing the land prices; and encouraging fair competition and combatting monopoly. The white land tax is expected to encourage the development of more than 1,100 underdeveloped lands that span a total area which exceeds 400,000 sqm.
REITs
As one of the first GCC countries to adopt the Real Estate Investment Trusts (REITs), Saudi Arabia has utilized REITs to help revitalize its real estate market by stimulating and encouraging real estate investments. The REIT-listed properties in 2018 have increased by almost 33% and market capitalization surged to exceed USD 3 billion, recording a 50% increase.
REITs are seen to be a big factor, allowing developers and investors access to funds in the money markets. It is achieved through collective ownership of constructed developed real estate qualified to generate periodic and rental income. It can be invested locally, regionally and globally. The introduction of REITs by Capital Market Authority in Saudi Arabia in since 2016 was a part of Saudi Vision 2030 that included a framework with a minimum of USD 26.67 million capital for REITs and borrowing not rising above 50% of the fund's total asset value.
Sakani housing program
Sakani housing program aims at providing the less-privileged Saudi citizens with affordable housing options, helping to erase the gap between the supply/demand imbalance for more affordable residential units. The Ministry of Housing and Real Estate Development Fund announced a total of 21,612 subsidized loans and housing units and land free as the 5th installment in 2018, distributed in Makkah Region, Eastern Province, Riyadh, Al-Qassim, and the northern border region in Asir, Al-Jawl.
The ministry is planning to increase the national rate of property and housing ownership among citizens by 60% in 2020 and 70% in 2030. Currently, more than 53,000 get the benefits from state-facilitated housing.