Saudi Business Consulting by YCP Solidiance help clients to capture the market growth of the post-oil Saudi Arabia, the largest Arab state in Western Asia. Our dedicated consultants are able to highlight challenges and opportunities in the Kingdom's key industries and help the clients to enter Saudi Arabian market as well as create profitable and sustainable growth for their companies.
We are a B2B strategic marketing consulting firm to advise clients, including large companies and Arab conglomerates, as well as government agencies. As one of top consulting firms, we provide market strategy in these following expertises, but not limited to automotive, construction, healthcare, manufacturing, food and beverage, and digital. Our expert consultants, consisted of seasonal local and international consultants with deep experience in Saudi and the Middle East, will provide strategic and in-depth market research across these various sectors to Fortune 500 companies, Saudi conglomerate, and also multinational corporations in Saudi Arabia.
Our team of consultants are meticulous, culturally savvy, fluent in local or Arabic language, and well-versed in analyzing facts gathered directly from customers, suppliers, distributors, partners, industry associations, competitors, and government officials. Saudi Business Consulting value transparency as to keep our analysis unbiased and satisfy our clients. The repeat rate of our client is over 90% well above in the industry average.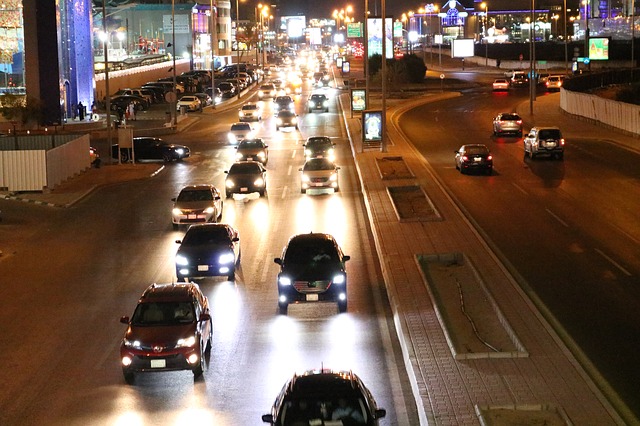 Our consultant team recognizes that each company has unique needs and capabilities. Therefore, we don't force-fit our findings into frameworks or strategy that were designed to fit the needs of other companies. Saudi Business Consulting team gather facts straight from the marketplace. We are able to provide clients with the intelligence and confidence necessary to capitalize on the opportunities in Saudi Arabia, supported by primary source research and extensive fieldwork. Our team are fully responsible for our engagements and never outsource our work in order to guarantee deadlines, quality or confidentiality.
Considering Saudi Arabia one of the largest economies in the Middle East, Saudi Business Consulting help clients to strike the right balance between a pan-Arab and a local go-to-market strategy. We offer leading, professionally dependable market-research services and market strategies for our clients, which include, but are not limited to market-sizing, competitor-profiling, policy and regulatory assessments, business-model testing, customer segmentation, site-selection, and evaluation of investment, joint-venture, or distributor partnerships in various industries located in Saudi Arabia.
Saudi Arabia is home to 31.7 million population within its 2,149,690 sq km area with Riyadh as the capital. The Kingdom of Saudi Arabia is a country with full potential business and investment opportunities with a highly competitive market. The economy is mainly dominated by the oil sector and characterized by tight government control. With a fast-growing young population, a well-managed banking system, good infrastructure and generally low import duties and barriers, Saudi Arabia has a sound economy which attracts investment and provides opportunities in various sectors.
Saudi Arabia is currently transforming to cut its oil dependency and diversify its economy. To support this vision, the government of Saudi Arabia has been investing heavily in social and welfare infrastructure, including education, healthcare, telecom, and also information technology. This investment is expected to help the transformation of the desert Kingdom into one of the world's wealthiest nations. Moreover, the development of 6 economic cities, largest being King Abdullah Economic City, scheduled to be completed by 2020, are being planned with an intent to diversify the economy and accelerate growth, forecasted to contribute USD 150 billion to the Kingdom's GDP by 2020.
We offer Saudi Market Intelligence service as the assessment of the market data gathered in-house, combined with Saudi marketplace insights in discovering new consumer trends and competitors. Before the product life cycle catches up with our clients' businesses, Saudi Business Consulting help to anticipate the fast shift market demands and profile emerging competitive threats.
Through mapping competitors, customers, partners, channels, suppliers, and other market dynamics, we offer Saudi Market Entry service to weigh options and reduce financial uncertainty before our clients enter the Saudi Arabian market. Saudi Business Consulting team will produce step-by-step implementation roadmap that matches the capabilities and benefits with what the market needs.
As for Saudi Competitive Intelligence service that we offer, Saudi Business Consulting team will help clients by analyzing market competition as well as learning from best practices to avoid costly omissions and reinventions. Through this service, our clients will gain strategic advantage by discovering competitors' blind spots, leveraging unaddressed opportunities and improving on others' successes. We work to identify room for growth by comparing our clients' business' capabilities, structures, customer benefits and processes against competitors. We also analyze customers' buying trends for strategic input in new products development, as well as real product testing with targeted customers in gaining direct and valuable insights.
Additionally, Saudi Business Consulting also offers Saudi Customer Intelligence to draw a mapping of target customers' demographic and behavior through buyers' persona. The key account of our service is to identify their needs and pain points, leading to their decision making.