Kingdom of Saudi Arabia (KSA)'s government has put serious attention to further improve its healthcare systems in the coming years. Recently, Saudi Arabia's Ministry of Health has set up the first ever public-private partnership (PPP) project in the Kingdom's history. Ministry of Health has opened tenders and currently seeks interests from many healthcare service providers, both local and international.
The project itself will be focused on the development of medical imaging services and comprising radiology across various hospitals situated in Greater Riyadh area, targeting seven hospitals to be involved in this project. Saudi Arabia's Ministry of Health has estimated the project value at more than USD 66.7 million over the next decade.
Investments for this project will include both installation and purchase of healthcare software solutions as well as the latest medical hardware. This PPP project also targets the improving healthcare service by increasing radiology service's accesibility through the use of better trained radiology staff and state-of-the-art equipment.
According to the Saudi Arabia's Ministry of Health, this project will employ around 500 medical staff members, ranging from clinical, technical, as well as nursing staff. Once finished, this project is expected to serve one million of Saudi's residents in Riyadh area.
Healthcare service providers interested in this first-ever PPP project, are required to submit their proposal by July 2019. Saudi Arabia's Ministry of Health is confident that the radiology and medical imaging service project will take place and numerous international firms will be interested to bid for the project.
KSA's need for quality healthcare has been constantly increasing over the past few years. According to Colliers, in order to keep up with the rising demand, Saudi Arabia has to add more than 3,700 doctors by the end of the decade. Around 18,400 additional hospital beds are also required to meet the potential grow in number of patients. In order to overcome these problems, KSA seeks to invest in healthcare real estate amounting up to USD 6.2 billion and a further investment on medical fit-outs up to USD 2.2 billion by the end of 2020.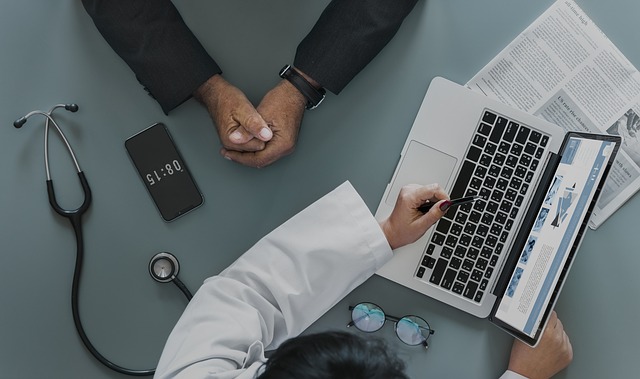 Source: pixabay
Saudi Arabia's Ministry of Health stated that this PPP project is a major step forward in order to implement public-private business model, as the project will be a huge push for future PPP projects and privatization in the country. KSA's government is committed to raise around USD 200 billion by next 10 years and an extra USD 100 billion by selling the 5 percent stake in the state energy firm, Saudi Aramco. As many as 14 more public-private partnerships deals are expected to be made by the end of next year which include renewables, recycling, and public parking projects.
Opportunities are wide open for healthcare industry players to enter potentially the biggest healthcare industry market in the Middle East region. With the growing demand in the healthcare sector, KSA's government has always been supporting the expansion of private firms, both local and global players, to expand their businesses in the Kingdom.