Although Saudi Arabia has great potential to develop its creative industry, there's still a lack of a strong infrastructure to facilitate growth. The government needs to give a clear framework, including legislation, rebates, subsidies, in promoting and protecting Saudi's rich culture as well as supporting creative artists to realize their dreams in the industry.
Furthermore, the development of the creative industry is also seen to be important in bridging the gaps between Saudi Arabia and other countries by sharing each other's language, historical and cultural traditions. The creative industry can also be a realistic tool to eradicate misconceptions about Saudi Arabia, especially by the use of social media in building global bridges, friendships, and family that respects and values differences.
Saudi Arabia is starting to pay great attention to expand the creative industry and its contribution to the Kingdom's economy. The visual arts, music, and theatre are among sectors that have flourished domestically in recent years and are expected to play a vital role in the future of the creative industry. Furthermore, the existence of modern technology also provides a global bridge for economic and cultural relations through equal opportunities for all, regardless of age, background, gender or geographical relation.
Saudi's Cultural Vision
Culture is set to be one of the essential parts of the ambitious national transformation program. As stated in the Saudi Vision 2030, culture is "indispensable to our quality of life" and notes that the Kingdom must increase both the quality and quantity of its cultural activity. Therefore, the Kingdom is planning to develop an environment that supports and nurtures creativity.
By June 2018, Saudi Arabia also created The Ministry of Culture by a royal order to be a new, dedicated guardian for the Kingdom's cultural sector at home and abroad. The Ministry sets out three main objectives, including the promotion of culture as a way of life, enabling culture to contribute to economic growth and the creation of opportunities for global cultural exchange.
The ongoing Riyadh Season, one of the 11 Saudi Seasons, is one example of Saudi's biggest cultural and entertainment events that are transforming Saudi capital into the Middle East's entertainment hub as well as enhancing the quality of life for the people.
Riyadh season visitors, which have reached around 7,650,000 visitors in a month. got to experience major events, combining 100 lavish events and more than 3,000 activities over 12 different locations in Riyadh. It is set not just to be an event, but also a blockbuster to introduce Riyadh and Saudi Arabia to the world by putting the spotlight on its rich heritage, culture, and diversity.
Furthermore, as the Kingdom's entertainment sector continues to grow, demand for high-quality events that meet the evolving preferences of the citizens, particularly the youth, is steadily increasing. This is reflected in the unrivaled speed at which tickets for local, regional and international performances have been purchased.
The season offers huge opportunities for Saudi businesses, with more than 100 local small enterprises that are set to benefit from the exhibitions. Around 80 new Saudi companies, with business capacities and budgets in excess of SAR 1 million, as well as international and regional businesses are also taking part, providing growth opportunities and contributing to the development of indigenous talent and local content.
Kingdom with a Rich Culture
Saudi Arabia, home to more than 33 million people, is rich in culture, rooted in cultural aspects such as food, clothes and also the centuries-old heritage and traditions. There are poets, architects, dancers and actors throughout the Kingdom who are playing an important role in the promotion, preservation, and enhancement of Saudi's cultural identity.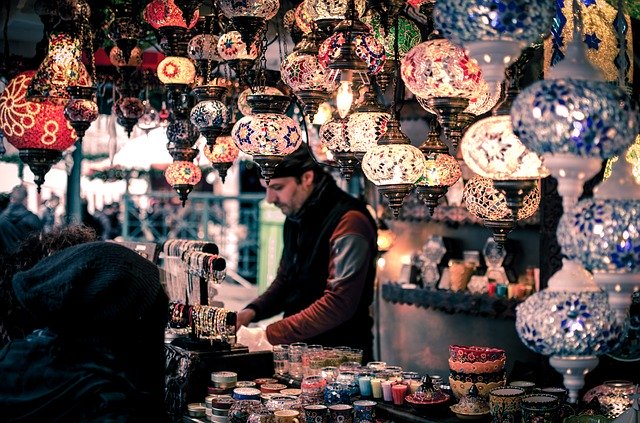 The Kingdom's cultural sector is also well established. There are five locations in Saudi Arabia designated as UNESCO World Heritage sites, including Al-Ahsa Oasis, Al-Hijr Madain Salih, At-Turaif District of ad-Dir'iyah, Historic Jeddah and Rock Art of the Hail Region.