The Kingdom of Saudi Arabia's (KSA) economy outlook is predicted to further improve throughout 2019. This is supported by the fact that Saudi Arabia's non-oil private sector has reached its peak this month due to the improvement in credit conditions. However, according to the Kingdom's central bank, global economic shutdown as well as slump in the oil market are possible to pose threats for the positive outlook.
The growth in Saudi Arabia's non-oil private sector is calculated through the seasonally adjusted Emirates NBD Purchasing Manager Index (PMI) for Saudi Arabia. The index helps business players, investors, and governments to have an overview of operating conditions in the non-oil private sector in different countries.
In May, the index for Saudi Arabia exhibits 57.3 points, up from 56.8 in the previous month. Over the past eight months, the index has constantly risen in Saudi Arabia. The gradually rising PMI this year shows that the Kingdom's non-oil sector is recovering and showing great opportunities for non-oil related business interested to expand in the Middle East. Saudi Arabia, as one of the leading economies of the Arab world, is now showing a growth momentum in sustained economic improvement.
Relatively low pressure on business capacity has led job creation across the non-oil private sector in KSA to accelerate in small margin from 50.1 in April to 50.5 in May. Even though it remained lacklustre, it was the greatest jump since January this year.
Output in KSA has also aggregately risen for the fifth month in a row since 2018, with the subindex increasing from 61.2 in April to 61.4 in May. This is a proof that KSA non-oil private sector's demand conditions have improved.
Saudi Arabia's non-oil private sector was not performing well last year, due to the higher cost of outsourcing labor, the implementation of 5 percent value-added tax, as well as the impact of rising fuel prices. However, it has rebounded to a better economic performance this year, with this year's PMI averaging 56.8 points, leaving last year's average of 53.8 points.
The rate of growth is now reaccelerating in an impressive pace, one of the fastest growth rates over the past four years. This has led towards the increasing new business inflows in the Kingdom. Export orders are also predicted to grow significantly.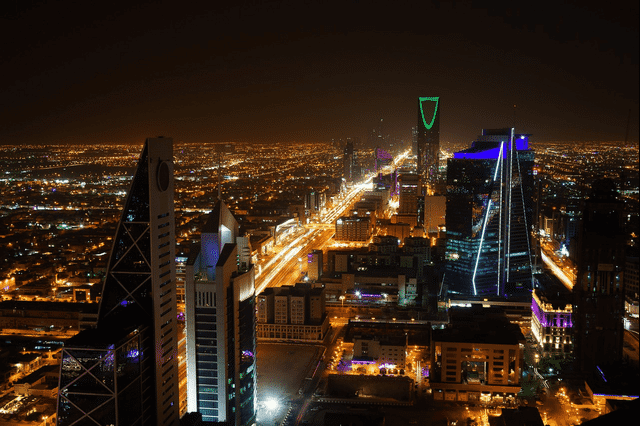 Source: pixabay
Non-oil private firms have also increased their purchasing activity during May to support their increased output requirements. Number of businesses were looking forward to bolster stock levels surrounding expectations of higher demand in the future. All these efforts have helped Saudi to reach the strongest growth in buying level since late 2017.
The growth in non-oil private sector is surely aligned with government's plan in reforming the Kingdom's economy through its Saudi Vision 2030. Saudi Vision 2030 was introduced back in 2016 as a way for the Kingdom diversify its economy and reduce dependence on oil and gas industry. The implementation of Saudi Vision 2030 has slowed the Kingdom's economy last year due to market shock towards some of the government's policy, such as the introduction of 5 percent added-value tax. However, the government's effort in diversifying the economy is starting to pay off as nation's non-oil private sector has seen a quite significant increase.