As a part of a broader push to cut its economic dependence on the oil sector, the Kingdom of Saudi Arabia is planning to open up its doors to international tourists by launching a visa regime for 49 countries. This marks the first time Saudi Arabia is allowing foreigners to visit solely for the purpose of tourism by granting the one-year, multiple-entry visa scheme for up to 90 days stay at a time.
In addition, the government also loosen strict dress codes for female visitors, which they will be exempted from wearing the all-covering abaya robe that is mandatory public wear for Saudi women but will be required to dress "modestly" instead. The Kingdom will also lift the restrictions on unaccompanied women visiting the country.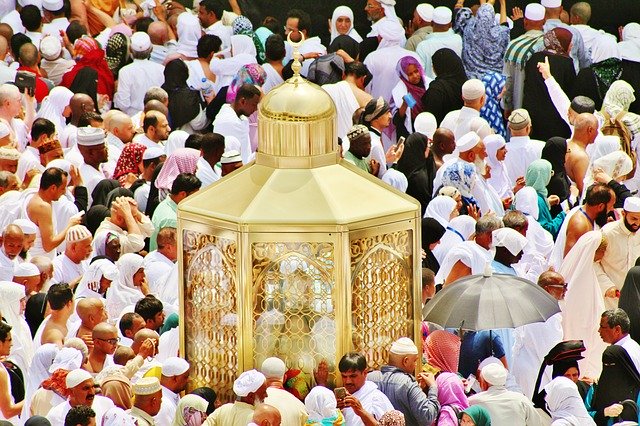 Until recently, visas to the country have only been restricted to pilgrims traveling to holy sites in Mecca and Medina, business people and expatriate workers in heritage and archaeological sites. It is considered as one of the hardest countries in the world to visit. Furthermore, the strict social code in the austere kingdom is also seen to be the hard sell for its tourism.
The new plan is seen to be a "historic moment" for Saudi Arabia, as stated by Tourism Minister Ahmad al-Khateeb. The new strategy will mark a stark departure, despite a relatively-well established facilities and networks that serve millions of Muslim pilgrims to perform the Hajj and Umrah each year. The minister hoped that the visitors coming to Saudi Arabia, home to the first capital of the Saudi dynasty as well as a UNESCO World Heritage Site, will be surprised and delighted by the treasures that the country has to share, including its vibrant local culture and stunning natural beauty.
Developing its tourism is one of the centerpieces of Prince Mohammed's Vision 2030 reform program, preparing the biggest Arab economy for a post-oil era. By 2030, the Kingdom is targeting to secure foreign investment in the tourism industry, around 3% to 10% rise of tourism contribution to GDP, as well as 100 million international and domestic visits per year. The government estimates investments to develop tourism infrastructure at US$ 67 million, including 500,000 new hotel rooms by 2030.
The announcement also took place as Saudi Arabia has been on a diplomatic offensive, both to counter criticism of its human rights record as well as to bolster its proxy conflict with neighboring countries such as Iran, which has been played out largely in Yemen.
Rigid Norms VS Opportunities
Despite the big opportunities to develop its rich tourism, opening up the Kingdom to foreign tourists also means accepting foreign ways. This will potentially bring a major shift for Saudi Arabia, a country where a rigid interpretation of Islam long guided all aspects of life. While some Saudis are thrilled by several social changes over the past few years, others remain deeply conservative and the new tourism strategies are projected to be controversial.
However, plenty of Saudis are excited about the change as they expect that it will bring new job openings in the tourism, food and retail sectors. Some are also delighted knowing that the country will be enriched by the diversity of people who come from all over the world with their own culture and language.