The Kingdom of Saudi Arabia is pursuing a differentiation economic policy, namely the Vision 2030, which aims to shift the country's reliance on oil while developing others sectors. One of the key objectives of the Vision 2030 is to better develop the Small-Medium Enterprises (SME) sector in the country. SMEs are the backbone of Saudi's economy as they represent more than 95% of the private Saudi sector, and engage the 70% of the workforce. However, their contribution to the country's GDP is still pretty low at just 20%.
In line with the Vision 2030 and beyond, the General Authority for SMEs ''Monshaat'' was established in 2016. The Monshaat aims at developing the SME sector and make it an essential engine for the economic growth of Saudi Arabia, by driving cooperation with strategic partners in the private, public and non-profit sectors. By 2030, Monshaat aims to increase SMEs productivity from 20% to 35%.
At the end of 2018, the agency established a support center for SMEs in Riyadh, targeted to support entrepreneurs, startups and SMEs to overcome their daily challenges. This center provides a package of three programs, helping SMEs and entrepreneurs through training, advisory and mentorship plans. The beneficiaries are connected with experienced professionals, who identify customer needs and assign them to the most suitable training program. As of now, it has already helped more than 1,000 SMEs and entrepreneurs to escalate their businesses.
In 2019, Monshaat in cooperation with the Social Development Bank and other 17 companies, have raised and lended more than $213 million to small and medium enterprises in the country. The indirect lending initiative has helped 824 companies, providing them low-cost loans to boost their operations.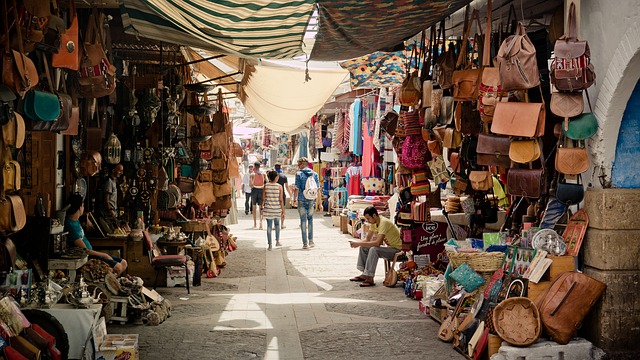 To help the Kingdom further develop and nurture SMEs and startups, Saudi has also launched the National Entrepreneurship Initiative (NEI). The NEI serves as a platform where entrepreneurs can easily exchange ideas and experiences in running their business. This initiative is known to organize regular meetings, where entrepreneurs can benefit from the latest local, regional and global developments. The main objective is to help entrepreneurs cooperate and partner to compete globally.
A recent research also mentioned that the opening of the parallel stock exchange market Nomu will benefit SMEs in the Kingdom. Nomu could help SMEs to receive resources and help from external investors, which will likely boost their growth in the market.
According to the Small and Medium Enterprise Authority, developing the SME sector in Saudi Arabia is expected to add up to $293.3 billion to the country's Gross Domestic Product. Undoubtedly, the Kingdom of Saudi Arabia is making impressive progress to develop a more diversified and open economy and SMEs are gaining importance in the country's economy as a major economic driver according to the Vision 2030 objectives.