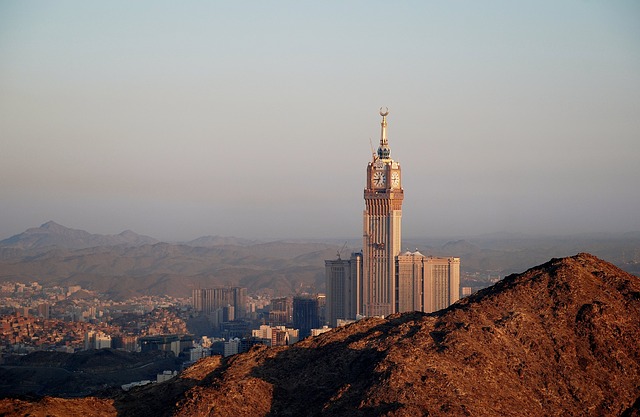 Saudi Arabia and United Arab Emirates announced bilateral ties in economic, developmental and military through 44 strategic projects, marking a historic initiative between two Middle East countries, as reported by Saudi Gazzete.
At least 20 memoranda of understanding were signed by two countries for more than 60 joint projects in oil and gas, banking, nuclear energy and defense sectors over the next five years.
The joints projects are comprised of investments in the petrochemical sector, unified food security projects and creating a $1.4 billion agricultural investment firm. Saudi and United Arab Emirates' economies are worth $1 trillion, the largest in the Middle East, and their exports make them one of the top ten exports in the world, with a value of more than $700 billion. The volume of non-oil trade between the two countries is worth $24 billion, while imports totaled nearly $550 billion. The two countries have a combined gross domestic product of $1.06 trillion or 73 percent of the six nation GCC's combined GDP.
Saudi Crown Prince Muhammad Bin Salman and Abu Dhabi Crown Prince Mohamed bin Zayed attended the meeting, held in Jeddah on Jun. 6, under the flad of Saudi-Emirate Coordination Council, or SECC.
Besides the two leaders, a council comprising 16 ministers from Saudi Arabia and United Arab Emirates also gathered together to discuss bilateral partnership. The council was led by Sheikh Mansour Bin Zayed and Mohammed Al-Tuwaijri.
The council was formed to promote the Saudi Arabia and United Arab Emirates' global stature in economy, human development, and political sectors, besides maintaining security and walking towards military integration. The council also looks to achieving joint initiatives conducive to ensuring workforce absorption, boosting economy growth and increasing bilateral investments.
This cooperation was also part of Saudi's move to capture success in its masterplan to reduce oil dependency, named Saudi Vision 2030.
The economies of Saudi Arabia and the UAE represent a gross domestic product of one trillion dollars, our joint exports rank fourth globally and amount to $750 billion, plus AED150 billion annually invested in infrastructure projects, which generates huge opportunities for bilateral cooperation.
Established under an agreement between the two countries in May 2016 upon the directives of Custodian of the Two Holy Mosques King Salman and UAE President Sheikh Khalifa Bin Zayed, the council stands as a role model for cooperation between world countries and in the meantime consolidates joint action between GCC states.
The council seeks to develop a joint vision to deepen bilateral relations in line with the objectives set by the GCC in order to strengthen economic integration between the two sides and develop innovative solutions for the optimum utilization of resources while building up an efficient and integrated education system aimed at grooming qualified generations.
The council also seeks to strengthen cooperation in areas of politics, security and defense in a way that consolidates the two countries' security and sovereign position at the regional and international levels in addition to making the best use of available partnership opportunities between the two countries through a clear-cut and sustainable mechanism based on an integrated approach of benchmarking and performance assessment.