Known as a country with a conservative tradition and limited women's role in society, Saudi Arabia has begun to make significant changes in women's rights in public life since last year. From the removal of women's driving ban, to becoming a driving force in international, governmental and business roles, women have been at the centre of social changes in the country. Still, many sees Saudi women's empowerment is far from world's averages and constraints still remain in the Saudi society.
The year of 2018 was a year of milestones for women in the Kingdom. Women were allowed for the first time to enter sports stadiums and movie theaters, the first ever mixed-gender concert was organized and flight schools have announced that they will accept female applicants. Moreover, women are now free to build their own business in the country without their guardian's approval.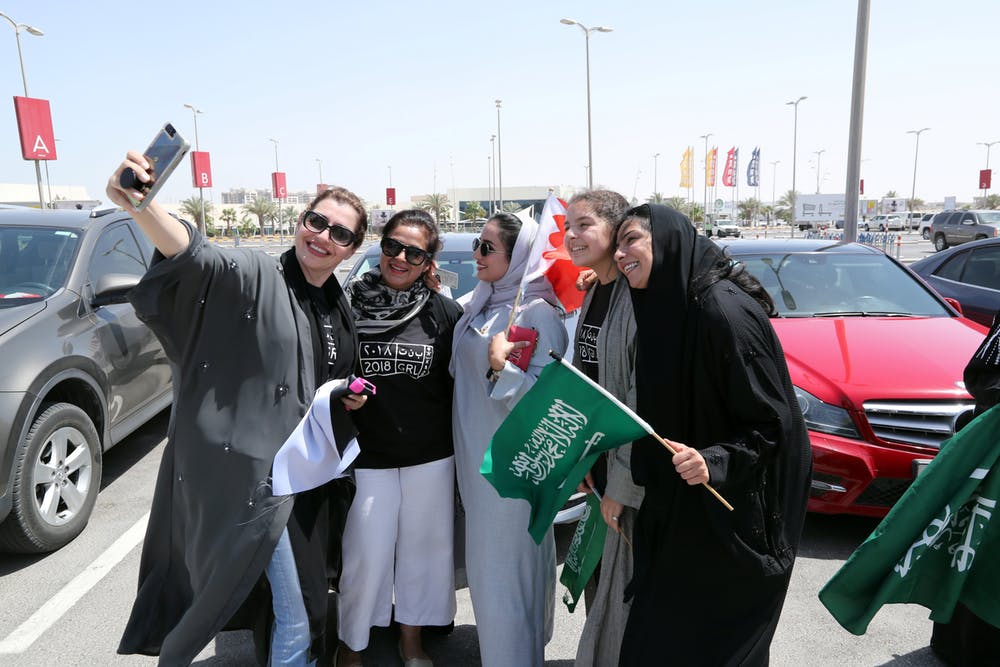 Source: theconversation
A historic change in Saudi society was represented by a law enacted by the country's leader Crown Prince Mohammed bin Salman on women's right to drive. Since last year, tens of thousands of driver's licenses have been issued to Saudi women and it is expected that at least three million women could be driving by 2020. The new reform will boost women's employment, and could add up to $90 billion to the Kingdom's economic output by 2030.
In line with the Kingdom Vision 2030, the Crown Prince has recently enacted many modern reforms for women empowerment. In fact, one of the main goals of the Kingdom Vision is to increase Saudi women participation in the labor market. As of now, just 23% of women are in the workforce. The government's program aims at increasing this figure to 30%. Moreover, the project aims at reducing the women unemployment rate, which recently reached an all-time record of 33%. According to the Ministry of Labor and Social Development, the Kingdom's private sector has experienced a 130% increase in the number of Saudi women in the workforce, which now accounts for 30%.
According to the Saudi Government, expanding women presence in the labor market could add up to 3% in the total GDP from non-oil sectors. Saudi businesswomen play an important role in the Kingdom's economy, as they hold more than $35 billion in real estate investments and $12 billion in Saudi banks. Moreover, Saudi females also own 25,000 small-medium companies and establishments. In March 2018 and for the first time in its history, the country has hosted a business forum for women, namely the ''Women in Leadership Economic Forum''. During the event, female business leaders have expressed how important women's empowerment and presence in the workforce is for the Kingdom's economy.
Saudi Arabia women have seen incredible achievements in the past years, and they now enjoy a level of freedom they never had before. Although many Saudi women still face a number of restrictions in the country, such as the requirement to have their guardian's approval to make decisions, great progress has been made and is expected to continue to get better in the coming years.