One-fifth of the women population, equal to three million drivers, are expected to be added to the Saudi Arabia's roads by 2020, driving the transformation of the Kingdom's automotive market. The lifting of the ban on women driving in Saudi as of June 2018 is expected to result in an 8% per annum increase of passenger vehicles sales until 2022, along with recovering oil prices and economic policies in boosting consumer spending. In addition to new car sales, the Kingdom will also see the positive impacts on a new customer segment over the next 1 to 3 years.
Women drivers
According to the Director General of Traffic Department Mj. Gen. Muhammad Al-Bassami, there are more than 40,000 driving licenses has been issued to women in Saudi Arabia since the ban on women driving was lifted. As women in Saudi Arabia begin to apply for driving licenses from Q2 2018, the volume of new driving licenses issued is expected to increase significantly by 2020, with 15% growth from 0.8 million in 2015 to reach around 2.9 million by 2020. This trend is expected to boost the car sales to grow by 9% per annum until 2025, compared to 3% annual growth in the past four years.
Additionally, car leasing is also anticipated to grow at the rate of 4% per annum over 2017-2025, compared to 2% per annum historically. Lastly, motor insurance market will also experience robust growth at 9% rate per annum between 2017-2020, reaching SR 30 billion. What is more, driving schools will be among the first service providers to benefit from this transformation. It is expected that the Kingdom;s new driving schools will provide lessons for women-only, which will in turn create a large number of job opportunities for female driving instructors. For instance, The Jeddah Advance Driving School, which opened in mid-May 2018, was reported to receive around 21,000 applicants and 124 new drivers graduated from the driving schools by July 2018.
Saudi Automotive Market
Saudi Arabia government is seeking to develop automotive industry in domestic market and has encouraged global vehicle manufacturers to establish local operations. This aims to create jobs for the Kingdom's growing youth population and facilitate the transfer of technology and skills. The Kingdom is considered as one of the largest automotive markets in the Middle East, with more than 8 million passenger vehicles in operation. Also, the addition of 3 million women drivers to take the roads by 2020 is projected to open opportunities for investors and industry participants, from car sales to motor insurance, vehicle leasing, as well as driving schools.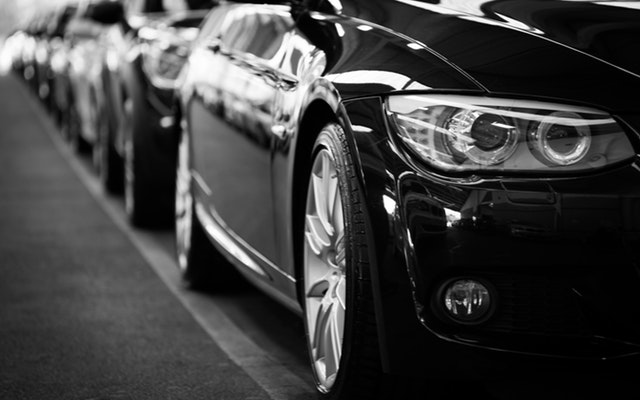 Source: pexels
In line with the Kingdom's 2030 VIsion reform plan, Saudi Arabia is currently in a process of developing a car manufacturing city and working to incentivize investors to inject money into the industry, The Auto Cluster will provide the required raw materials, such as aluminum, rubber, plastics, and others at competitive prices, aiming to attract Saudi and foreign investment, increase exports, provide job opportunities, as well as contribute to economic diversification.
Automotive industry is one of the key pillars of the global economy, as well as a driver of macroeconomic growth and technological advancement in developing and developed countries. Moreover, the industry also creates a multiplier effect much higher than any other industry, as its value chain is wide and able to cover many other adjacent industries.